The research focuses on exploring the potential of forage genetic diversity to accumulate organic carbon in deep soil layers across different soil types and geographic locations. The aim is to identify forage genotypes with deeper root systems and higher soil organic carbon (SOC) accumulation. These genotypes hold promises for improving forage production and implementing sustainable agricultural production systems. Furthermore, our research aims to generate tools that can increase soil carbon stocks by up to 40% when using forage grasses in land restoration efforts.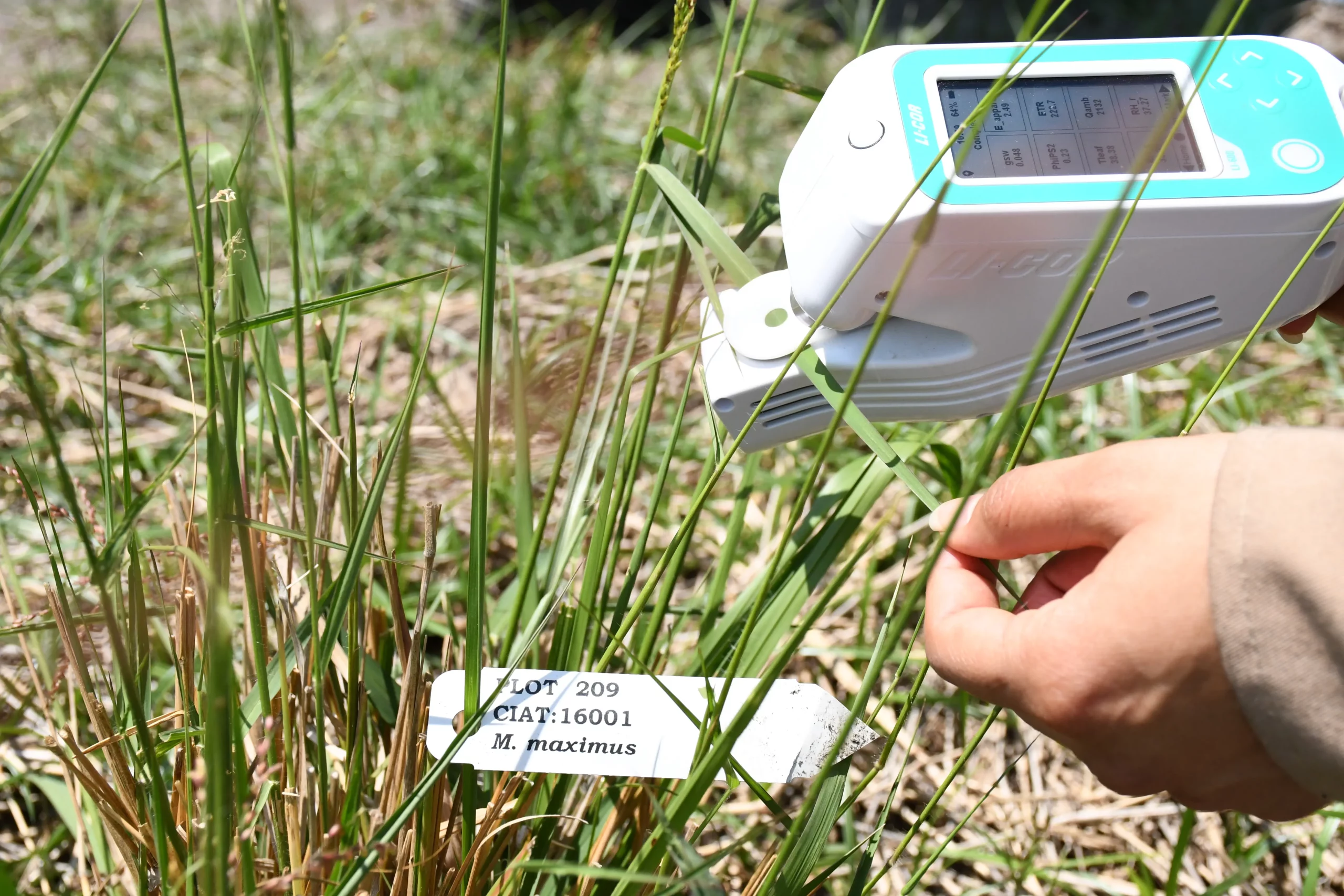 What creative methodologies are being used in the research, and why are they being used? If you have new technologies, what are they, and what do they consist of?
We utilize two primary methodologies. First, we employ root phenotyping through image analysis, which involves using specialized software. Second, we use SOC fractionation to distinguish between labile (53 – 2000 μm POC) and stable (< 53μm MAOC) SOC fractions.
In the first year of project execution, a field trial was established to explore the potential of the genetic diversity of tropical forages in accumulating organic carbon in deep soil layers, using two contrasting soil types: i) high fertility soils (Valle del Cauca) and ii) low fertility acid soils (Llanos Orientales). For this purpose, 180 genotypes were used, including accessions from the "Future Seeds" germplasm bank and hybrids developed by the breeding area of the tropical forage program of the Bioversity & CIAT Alliance. The goal is to access the SOC accumulation capacity of these genotypes and understand the root morphological, anatomical, and biochemical characteristics associated with more significant accumulation in deep soil layers.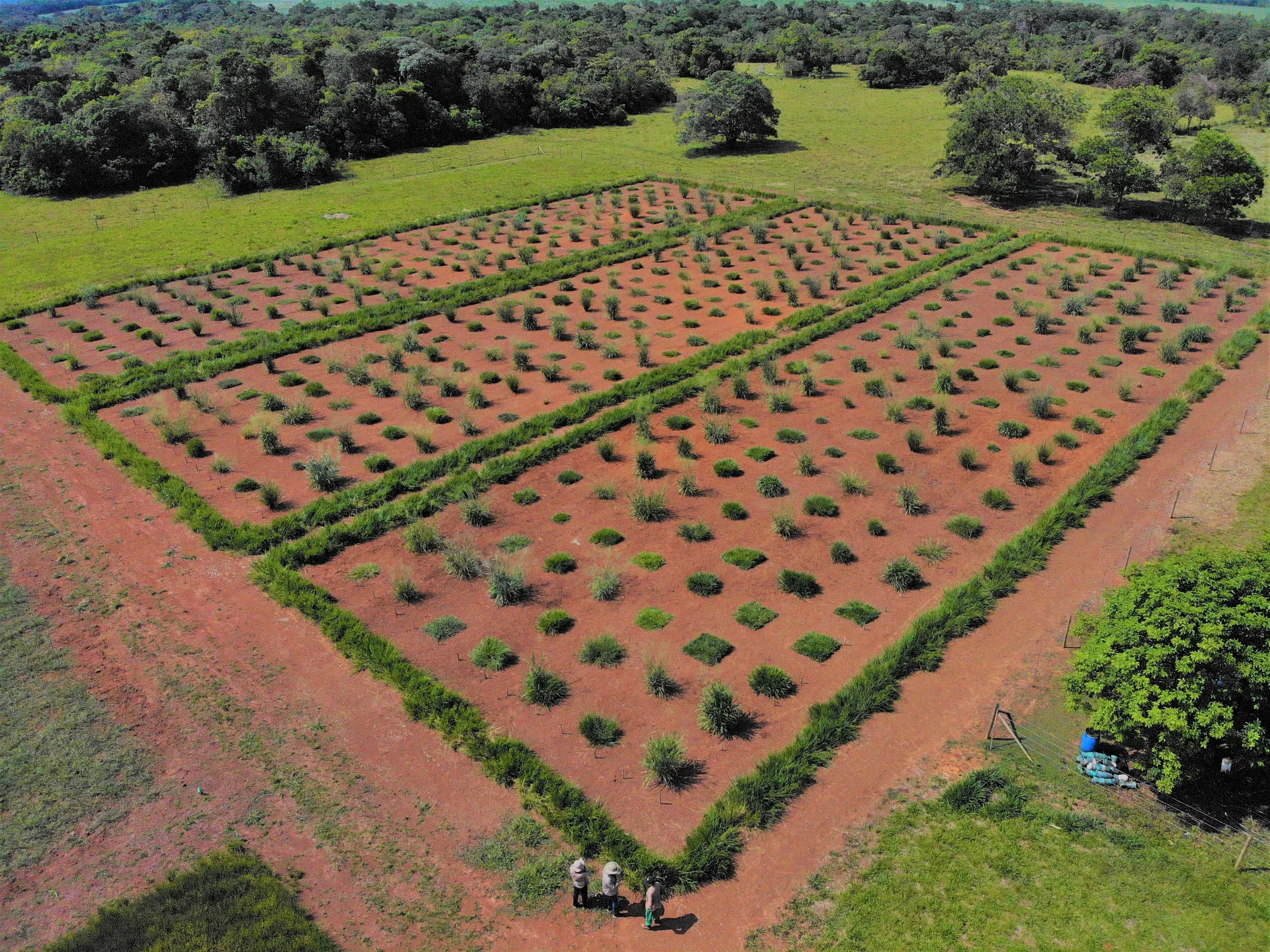 In the short term, the plan is to study root architecture, root production, and decomposition rates, with a particular emphasis on root exudates and their role in the of the C/N cycle balance. Additionally, the aim is to determine the presence of low degradation rate carbon compounds (suberin and lignin). The study also involves quantifying SOC pools (POC and MAOC) from diverse root systems across various soil layers, soil types, geographical locations, and management options.
Jacobo Arango
Forages Environmental Biologist
Tropical Forages, Colombia
j.arango@cgiar.org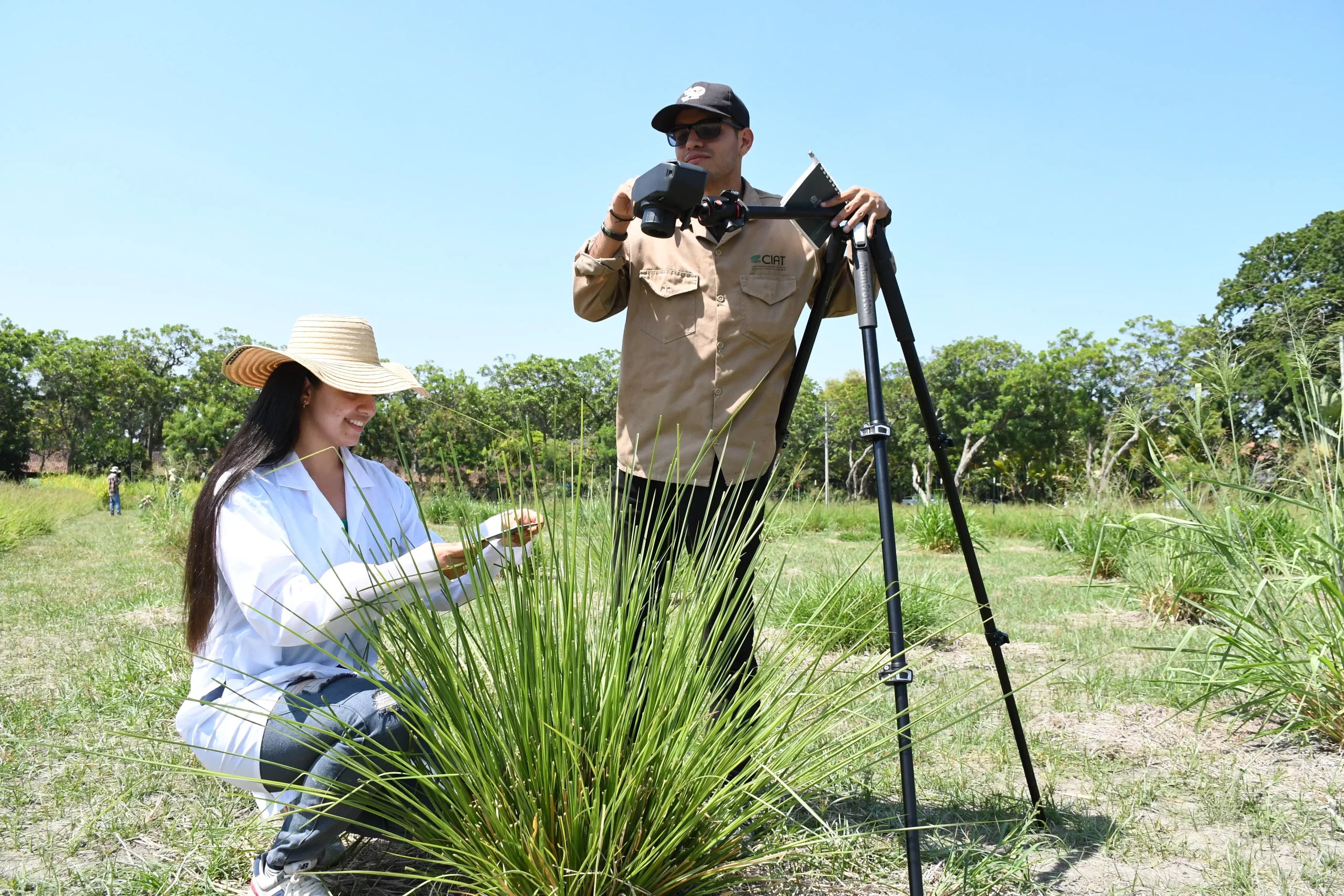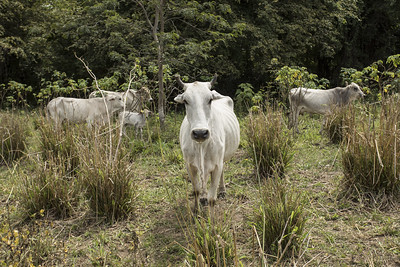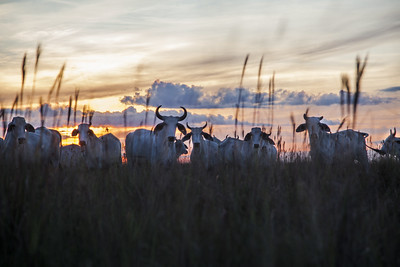 Greenhouse gas emissions measurement
Five key takeaways on livestock mitigation
Tropical Grasslands - Forrajes Tropicales Online Journal
Tropical Forages: An Interactive Selection Tool