The Gene Editing Platform uses CRISPR-Cas9 to produce novel germplasm with desirable traits that meet consumer demand, addressing agricultural challenges in climate change, food security, and crop value chains. We support research in phytopathology, genetics, and general improvement of crops such as rice, cassava, cocoa, beans, and forage. Within the carbon sequestration project, the Platform's main objective is to convert rice into a more effective atmospheric carbon sink without negatively affecting its yield through gene evaluation and the breeding of genetically edited lines that can become new varieties or parents for improvement.
We make use of CRISPR-Cas9 to make precise changes in genes of interest. The Cas9 enzyme, guided by a specific sequence, performs DNA cutting, resulting in insertions, deletions, or substitutions in the DNA. These modifications alter the gene of interest, allowing us to obtain the desired characteristics.
Since 2017, we have been using gene editing to achieve remarkable results. In cassava, we have obtained edited varieties with lower amylose content and resistance to blast caused by Xanthomonas (Xpm). In rice, we have validated genes for resistance to white leaf virus; reduced amylose content, and improved resistance to lower arsenic absorption. Additionally, we have developed lines that can potentially become new varieties by increasing grain yield. Similarly, our work in cocoa has led to the development of new varieties with lower cadmium absorption. Our experience in the use of this tool, coupled with the ease of testing edited plants in confined fields, allowed us to become the first laboratory in the southern hemisphere to deregulate edited rice with resistance to Xanthomonas (Xoo) in collaboration with other institutions. Now, our challenge is to apply gene editing to rice and tropical forages, making them more responsible crops in the face of climate change.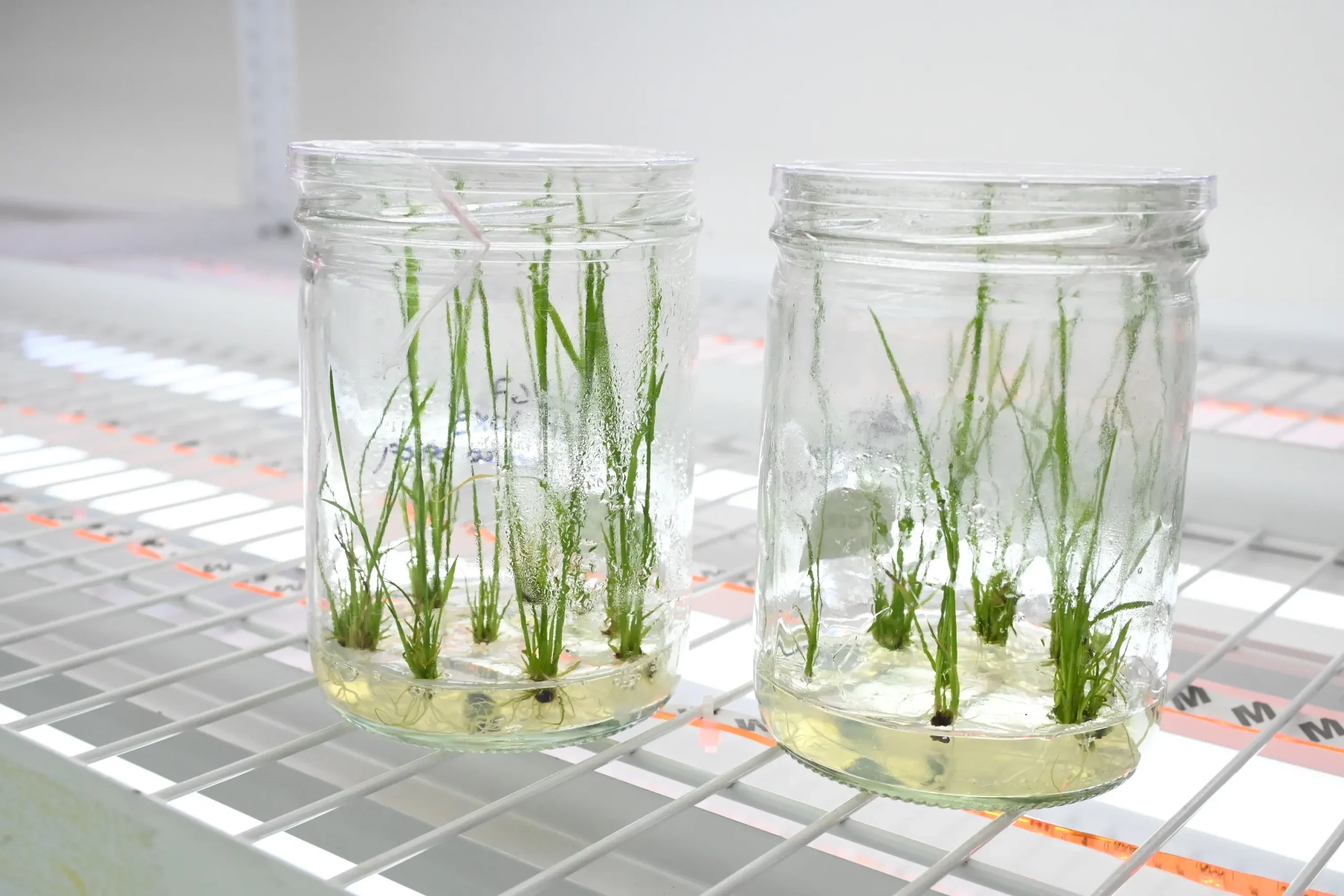 In the short term, we aim to edit genes in Colombian rice varieties related to carbon absorption, photosynthetic efficiency, and root architecture. Subsequently, we will conduct phenotypic evaluations in greenhouse conditions, assess construct segregation for confined field trials, and work toward deregulation and integration into the breeding program. Throughout the project, we will continually evaluate genes for potential editing to improve traits related to carbon uptake and sequestration.
Sandra Patricia Valdés
Senior Research Associate
Gene Editing Platform
s.p.valdes@cgiar.org