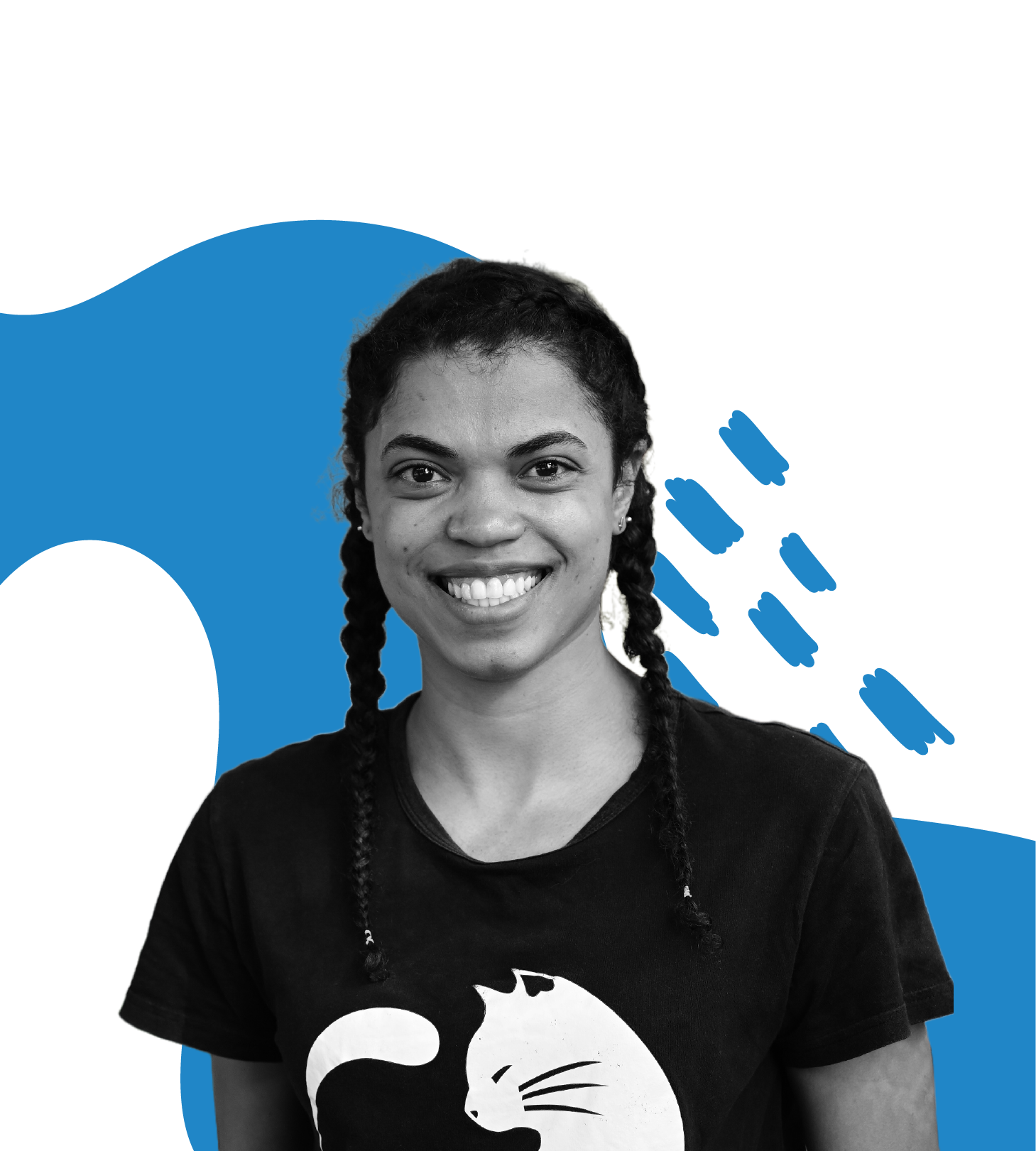 Rosimara Barboza
Biologist
State University of Northern Rio de Janeiro | Brazil
Brazil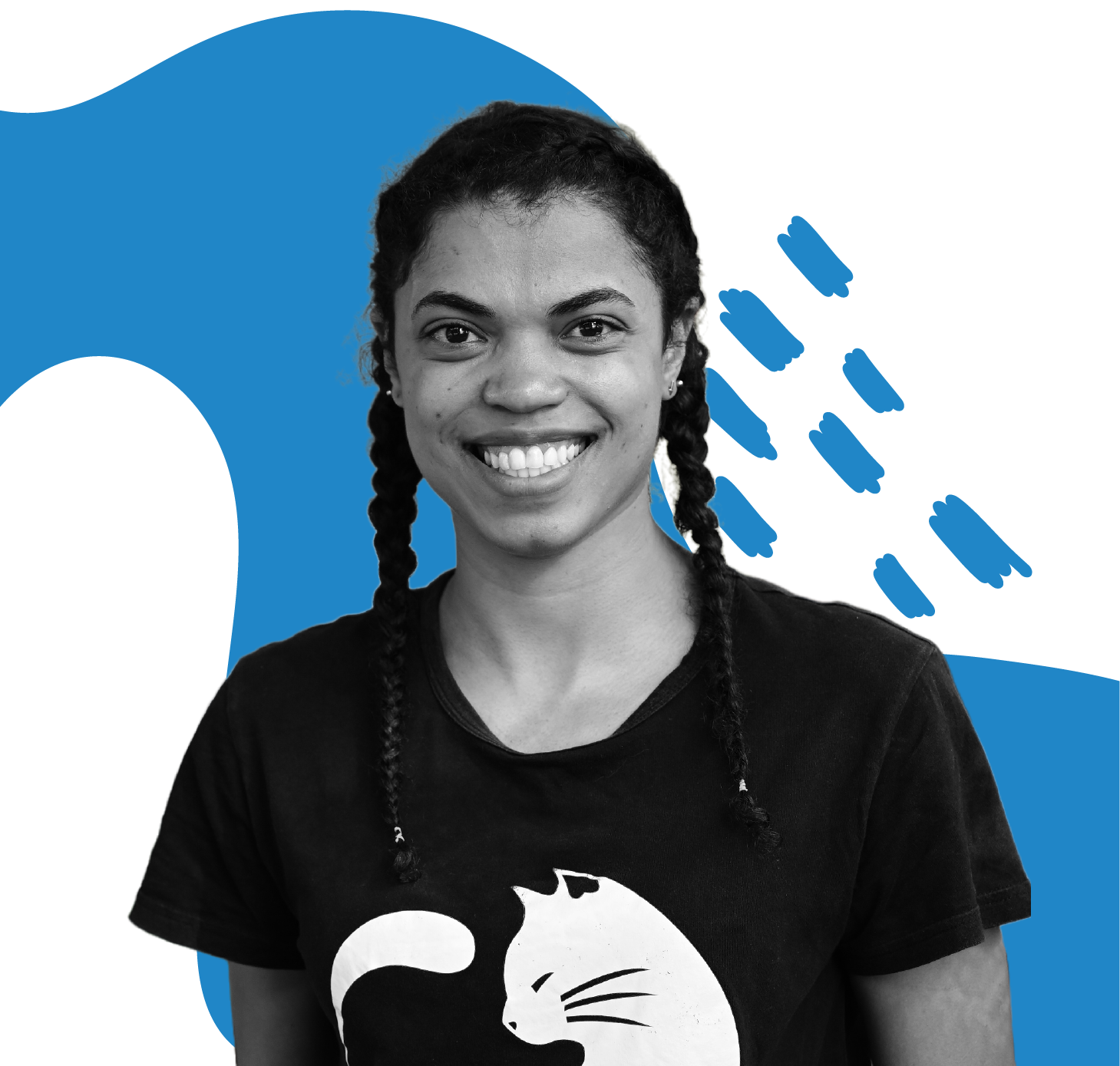 Rosimara Barboza Bispo is a Brazilian scientist who holds a master's degree in Genetics and Plant Breeding from Universidade Estadual do Norte Fluminense Darcy Ribeiro (UENF) located in Rio de Janeiro, Brazil. During this academic pursuit, Rosimara evaluated a range of agronomical and physiological traits in genotypes of Capsicum ssp. Sourced from the UENF's germplasm bank. To conduct these comprehensive evaluations, she used high-throughput phenotyping tools, such as a mini portable leaf spectrometer that enabled her to acquire valuable data on reflectance indices including NDVI, WBI, PRI, and TCARI. 
Currently, Rosimara is pursuing her Ph.D. studies, where her research pursuits are aimed at establishing correlations between leaf reflectance indices and anthracnose resistance traits in fruits through indirect selection characteristics. Beyond her academic endeavors, she also coordinated the Genetics and Plant Breeding "Ganho Genético" study group at UENF from 2019-2023, further highlighting her dedication to fostering knowledge exchange within her academic community.
"Passionate about science and life, always looking for my best version"
State University of Rio de Janeiro
Brazil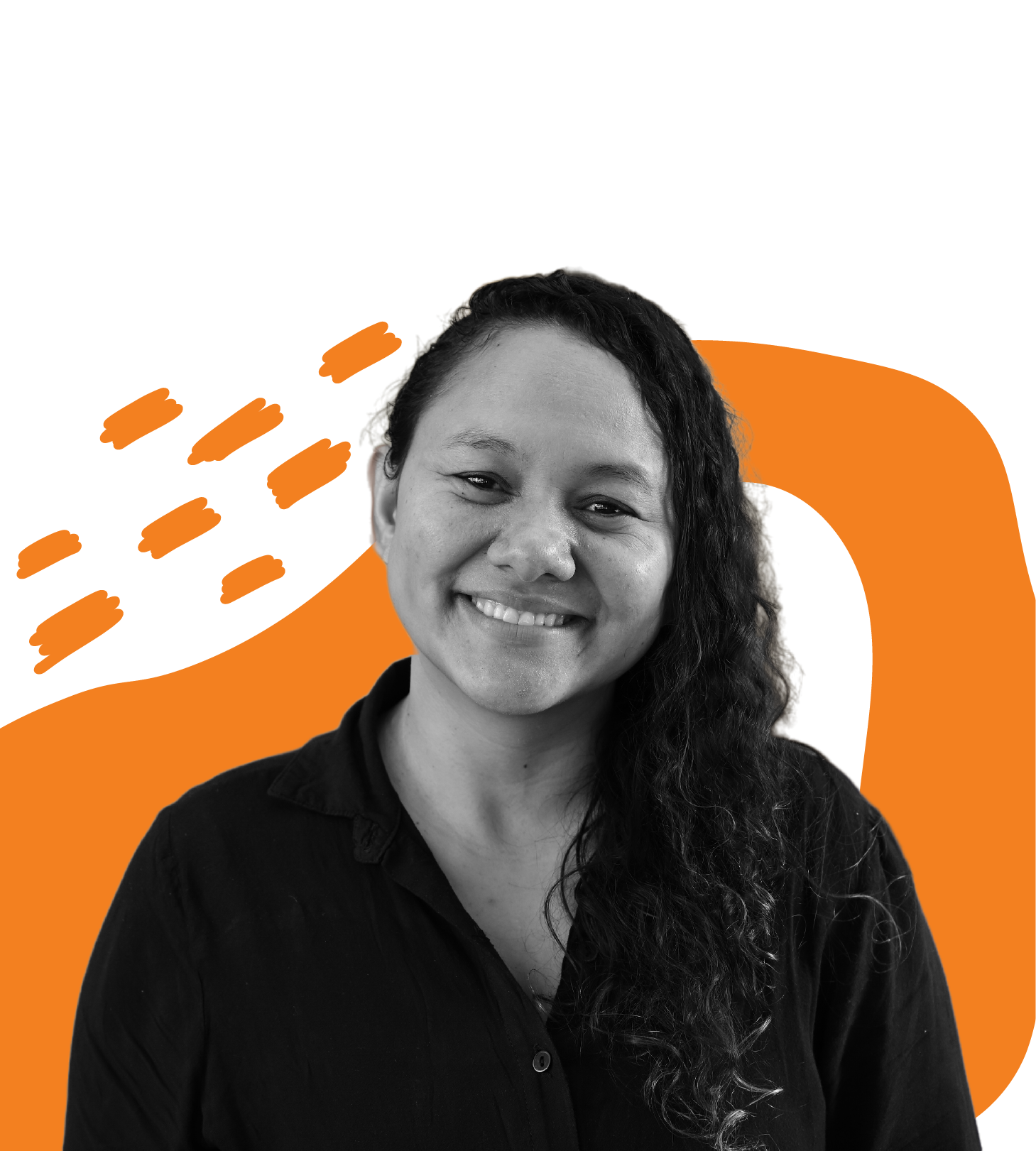 Urys Hernández
Agricultural Engineer
National University of the Littoral | Uruguay
Colombia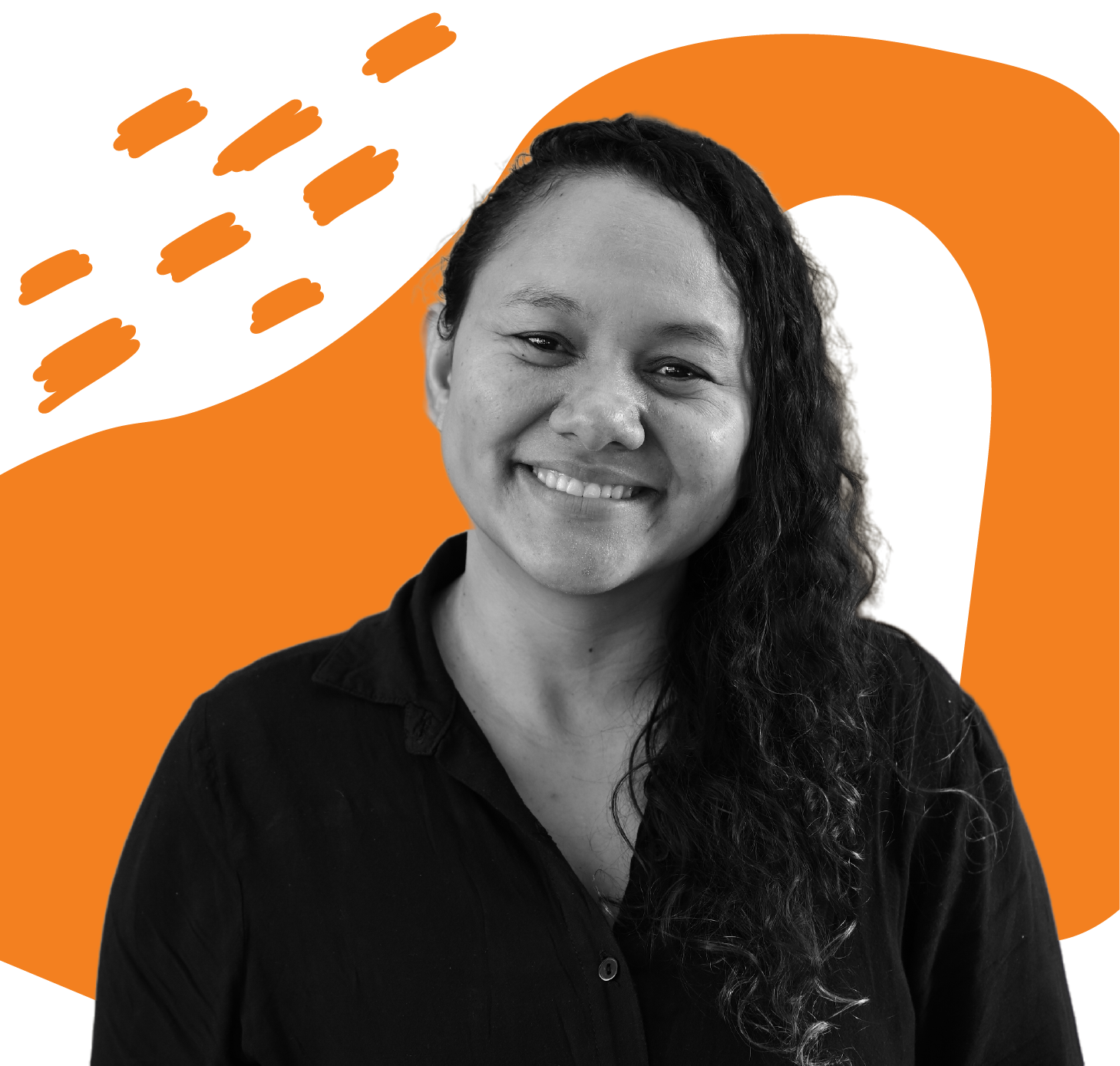 Urys Hernández is an agricultural engineer with a strong specialization in tropical forages. She has expertise in molecular characterization and nutritional evaluation of forages.  
Her professional journey encompasses various roles and responsibilities within the Alliance of Bioversity International and CIAT. These roles include:  
Actively participating in research group meetings. 

Investigating genotypic variations in root system architecture and chemical traits inherent in various forage genotypes. 

Skillfully analyzing source-sink strength traits to unravel the subtle nuances of genotypic variations. 

Playing a pivotal role in deciphering pivotal aspects of plant growth, biomass, and crucial components of cultivated plants. 
These experiences have enriched her knowledge and fortified her dedication to advancing sustainable agricultural practices. Her passion for exploration, determination, and resilience continues to drive her as she contributes to innovative projects in tropical forages and carbon sequestration. 
"I am very resilient and like to enjoy this time here"
National University of the Littoral
Argentina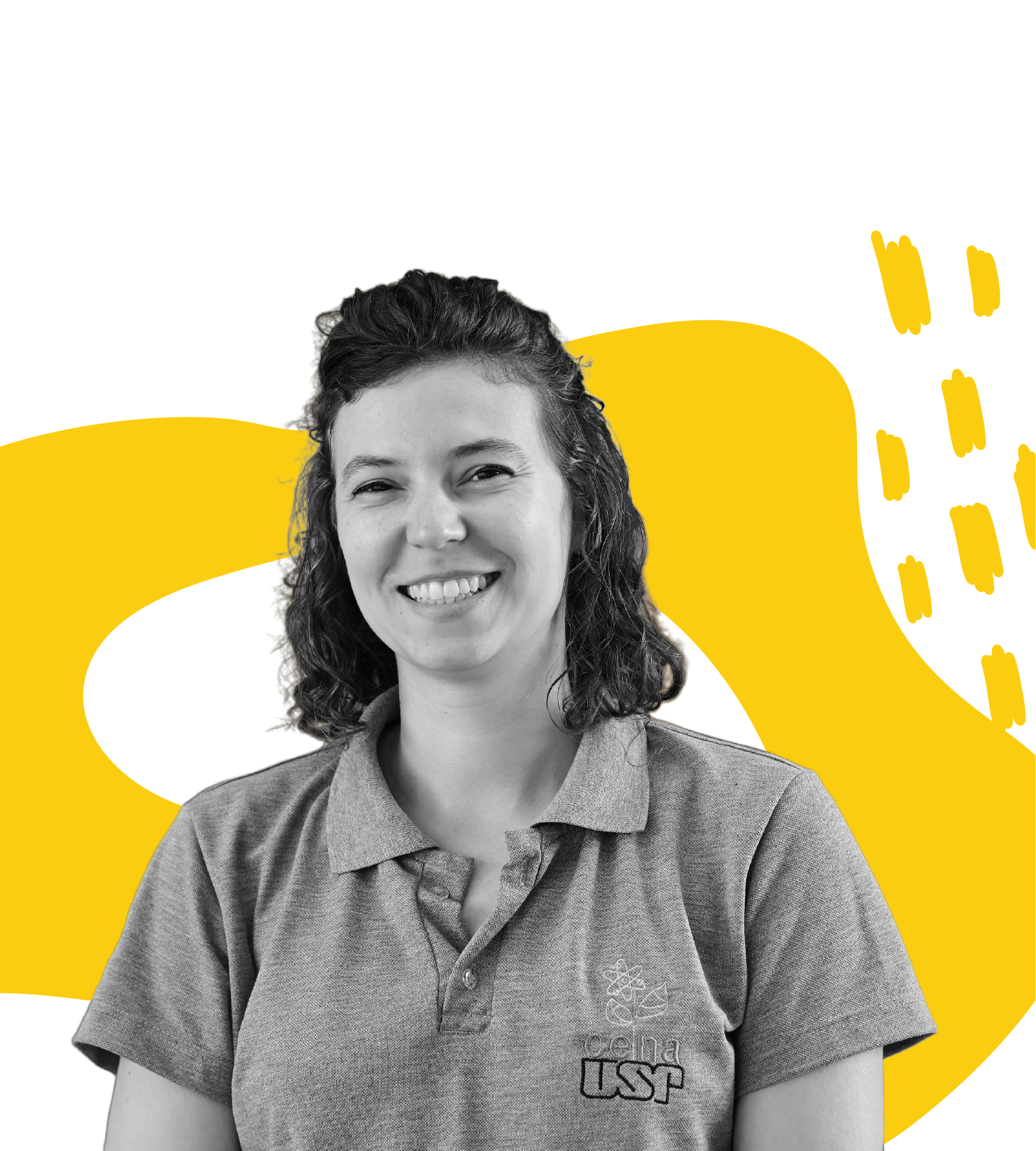 Carolina Ferraz
Agricultural Engineer
University of Sao Paulo | Brazil
Brazil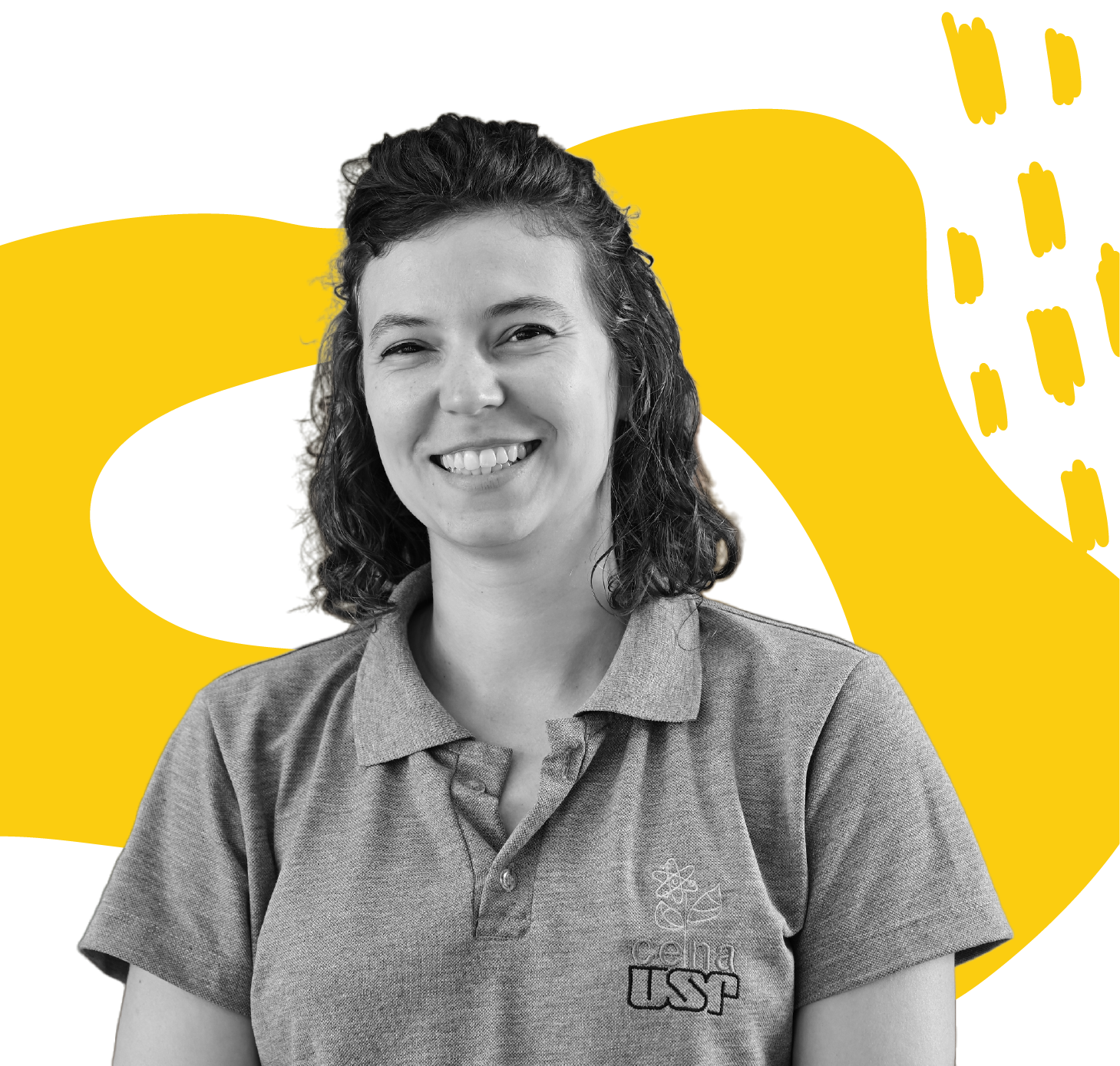 Carolina Ferraz is pursuing her master's degree at the Luiz de Queiroz College of Agriculture, University of Sao Paulo located in Brazil. Her research is affiliated with the Center of Nuclear Energy in Agriculture at the University of Sao Paulo, where she is an active member of the Stable Isotopes Ecology Laboratory. Her research goals are focused on analyzing carbon balance within agricultural systems under different cultivation management approaches for grain cultivation. This involves the comparison of conventional, no-tillage, and large-scale organic management methods. She carries out her field campaigns on real farms located in Sao Paulo.  
Carolina's study primarily revolves around various key variables related to soil organic matter, with specific emphasis on its different fractions; particulate organic matter (POM) and mineral-associated organic matter (MAOM); carbon (C) and nitrogen (N) stocks, and their stable isotopes; and emissions of greenhouse gases (carbon dioxide, nitrous oxide, and methane). Gas monitoring was carried out weekly from seedling to harvest season. Her research also expands to the realm of plant physiology to explore potential correlations between agricultural management practices and the stable isotopic composition of plants.  
"Passionate about nature and enthusiastic about environmental studies"
University of Sao Paulo 
Brazil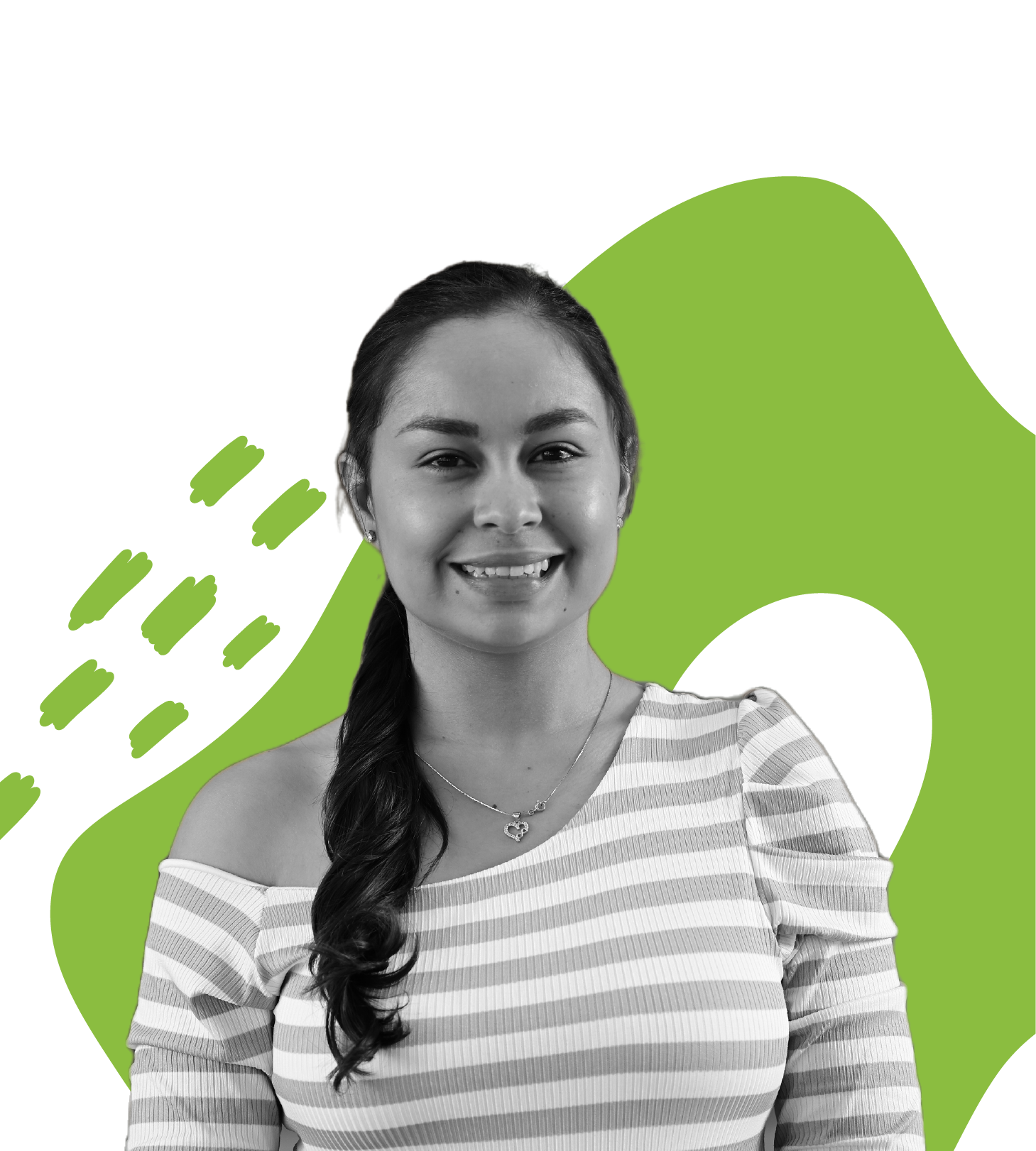 Sylvana Posso Hernández
Chemist
Icesi University | Colombia
Colombia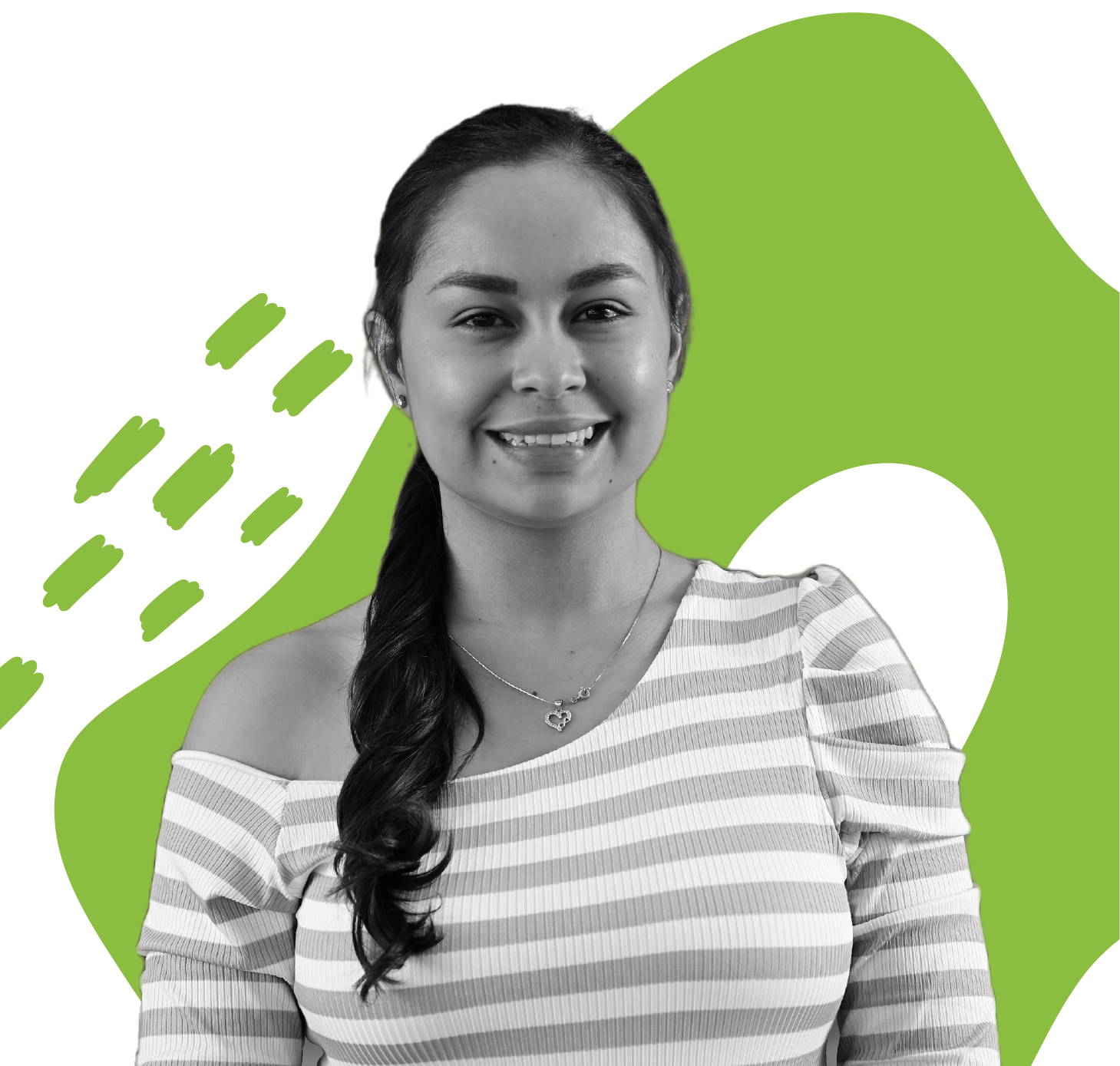 Sylvana Posso is a chemist from the University of Valle, Colombia who is currently pursuing her master's in biotechnology. With over four years of work experience at the Sugarcane Research Center of Colombia (Cenicaña, by its Spanish acronym), she has acquired expertise in the precise quantification of macro and micronutrients, alongside other essential physical properties, within soil and leaf tissues. This proficiency has been cultivated through the utilization of analytical techniques such as atomic absorption spectroscopy, UV-Vis spectroscopy, and Near InfraRed spectroscopy (NIR). Intriguingly, her commitment to scientific exploration extends to the Carbon Sequestration project at the Alliance of Bioversity and CIAT's headquarters located in Colombia. Her goal is to work within the realm of root physiology comprehending the intricate web of carbon capture-related traits in rice crop. Her ultimate goal is to synthesize and apply this newfound knowledge to develop innovative rice breeding lines with a high capacity to capture carbon.
"I enjoy life and am grateful for every experience it gives me"
Icesi University
Colombia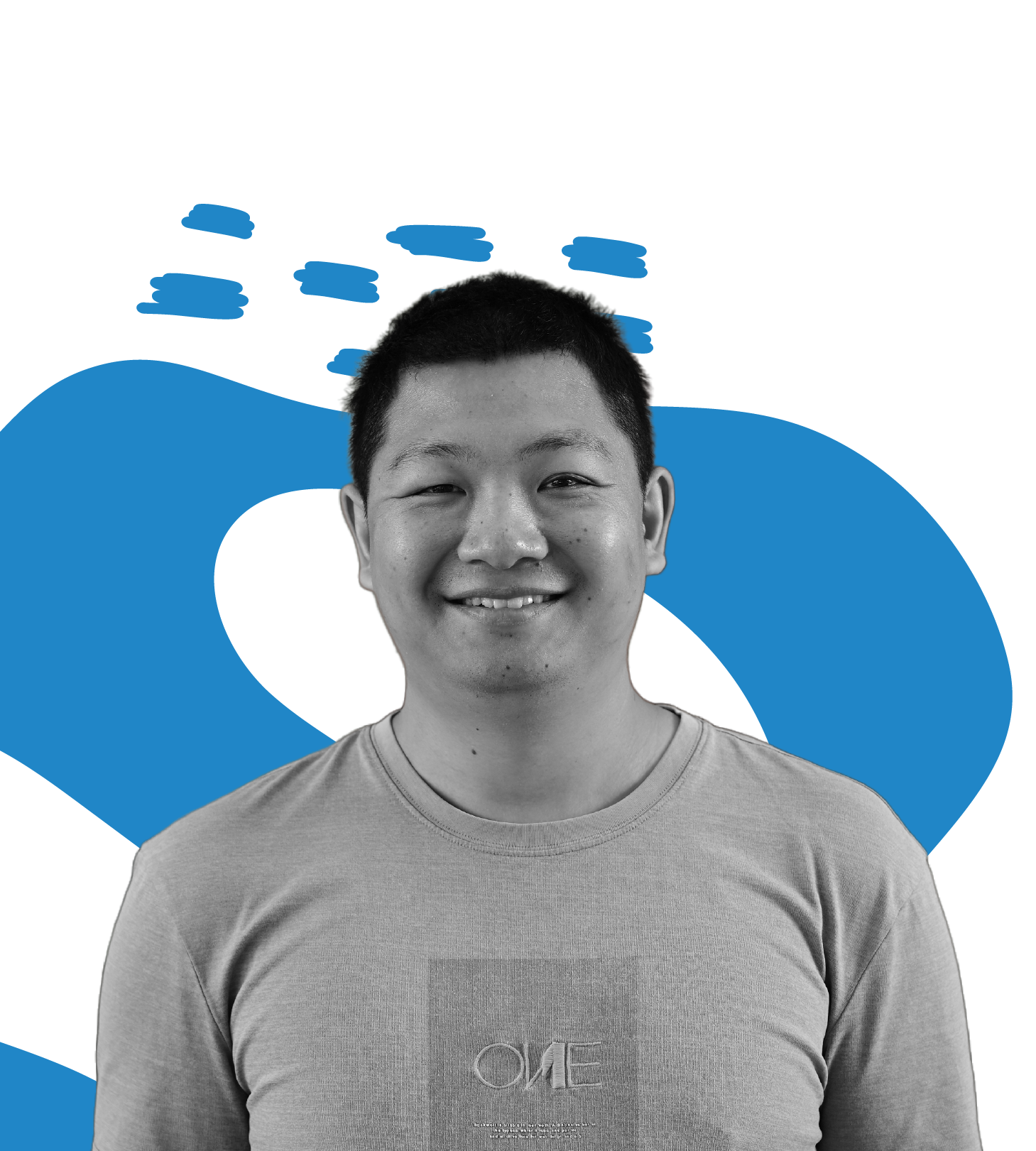 Zhiwei Song
Physiologist
University of Copenhagen | Denmark
China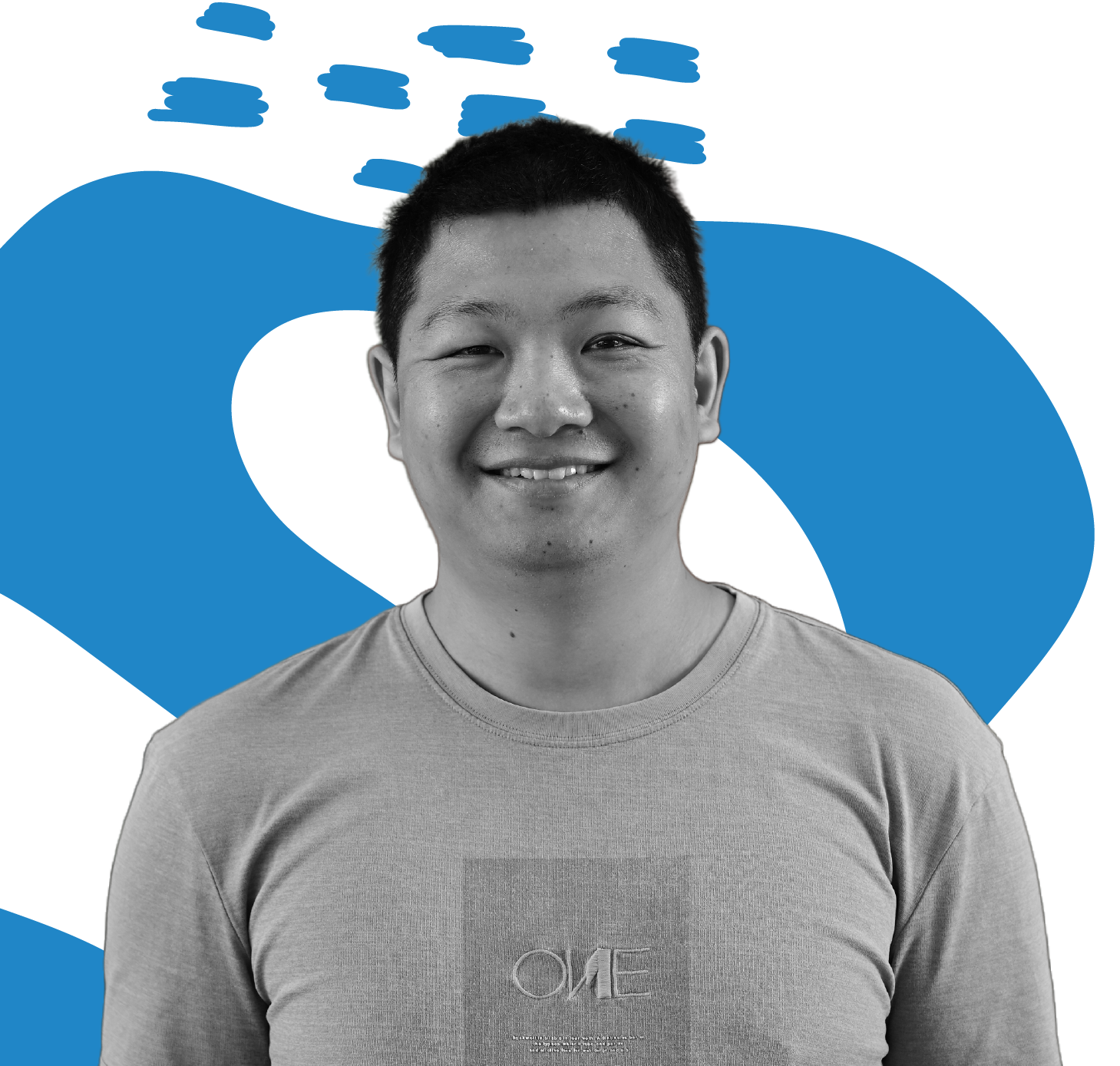 Zhiwei Song has developed a strong interest in exploring rice root traits related to abiotic stress tolerance, specifically waterlogging and drought. His investigation involves a comprehensive approach, combining physiological, histochemical, and anatomical analysis of roots, complemented by mathematical modeling. Notably, he has found the first evidence indicating that drought can induce a barrier to radial oxygen loss in rice roots, and higher root aerenchyma and thin roots can result in more radial water loss. 
Furthermore, his work has focused on studying oxygen diffusion and water transport in both roots and rhizomes of Oryza long staminate under waterlogging and drought conditions. Through these efforts, he has contributed to identifying key root traits in the Oryza genus that respond to flooding conditions and unraveling essential physiological mechanisms involved in the acclimation of rice roots to soil flooding and subsequent drought conditions.
"I like to travel around the world, swim, and play board games"
University of Copenhagen
Denmark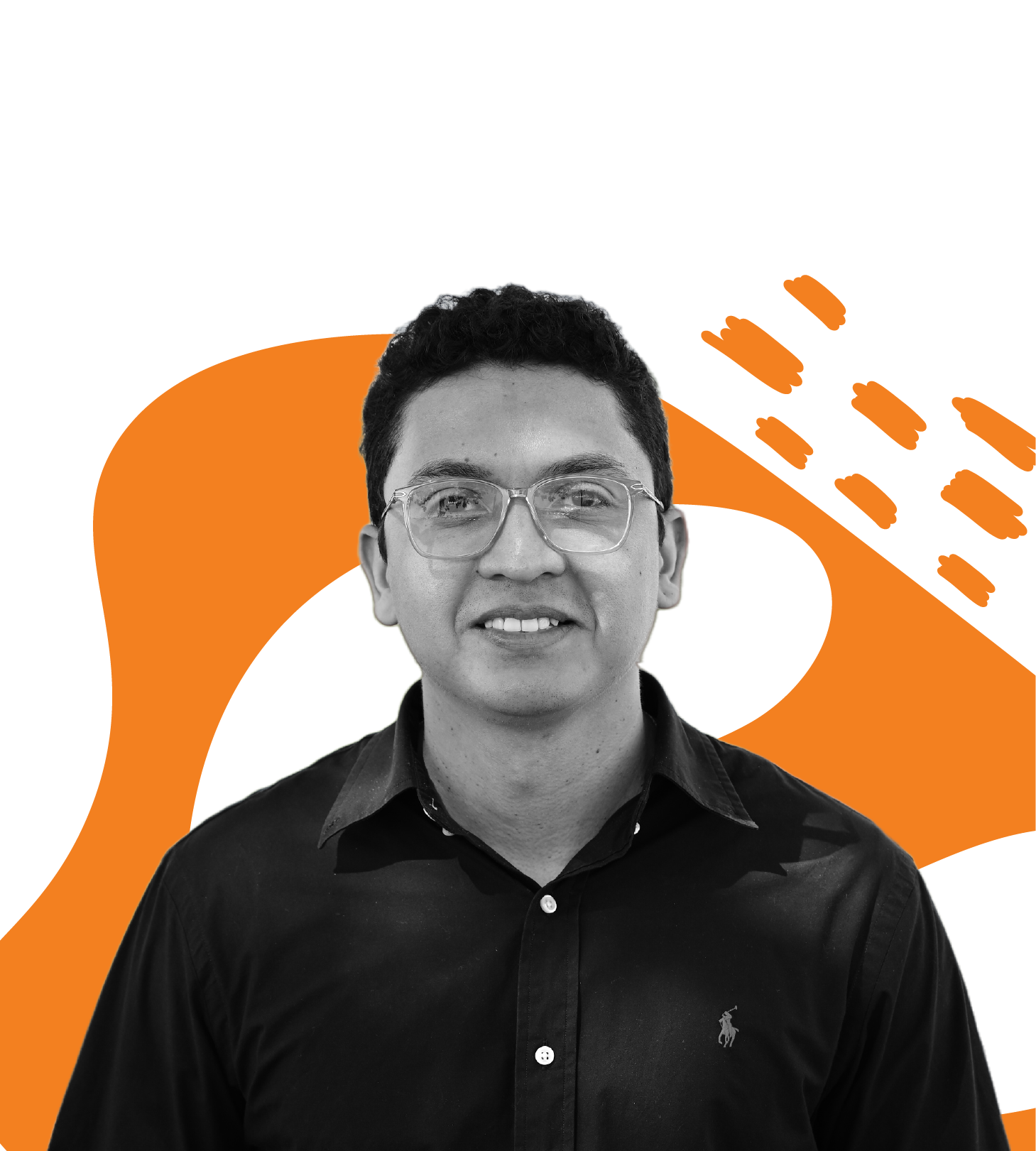 David Arango
Data Scientist
Pontifical Xavierian University | Colombia
Colombia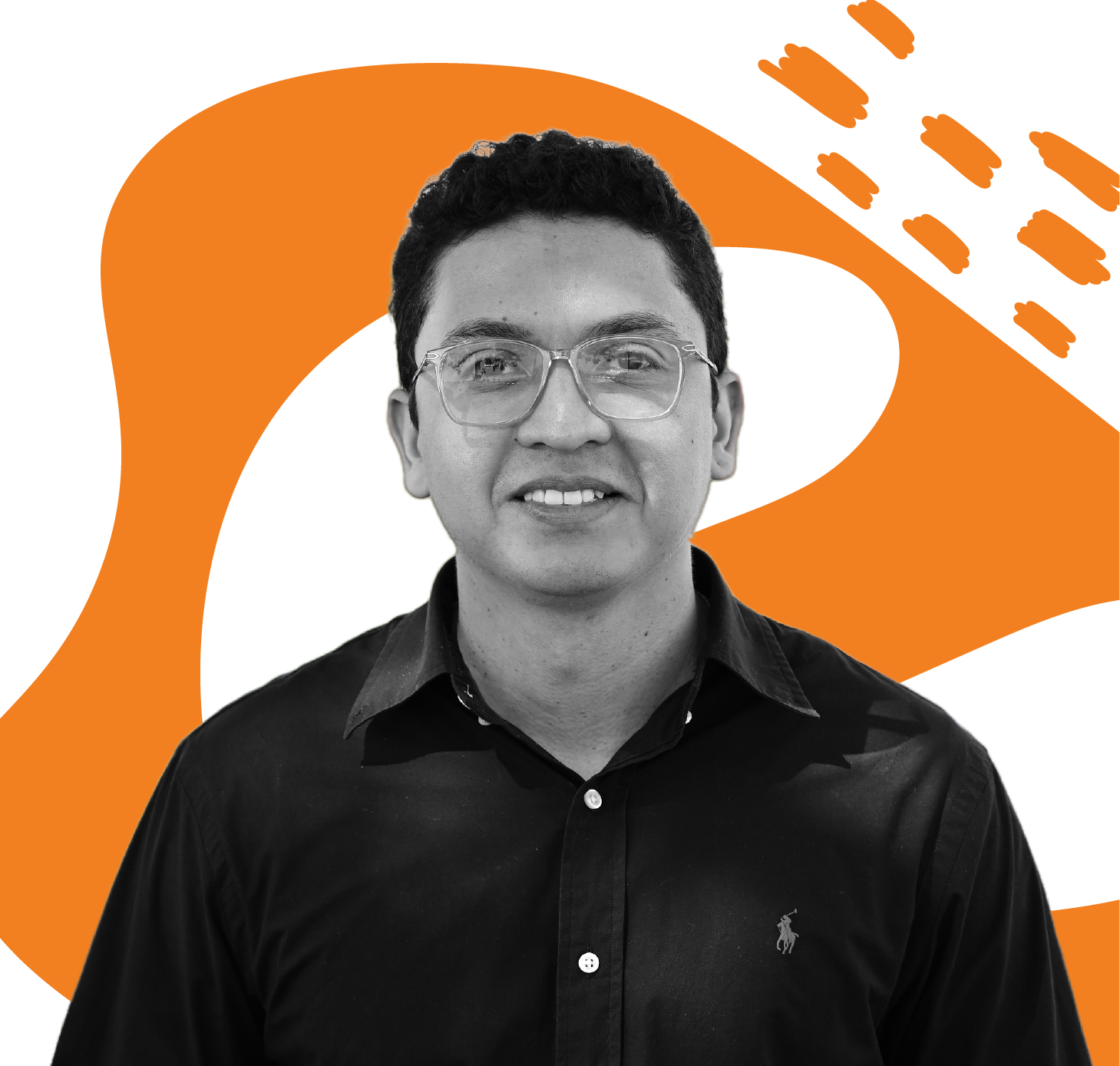 David Arango is a professor at the Pontificia Universidad Javeriana Cali, where he teaches various courses in the domain of data science and its applications across different fields. Previously, David, has contributed to the scientific community as an associate researcher at CIAT for over six years. These projects revolved around leveraging data-driven approaches to assess the impact of climate change on crops and pests. His involvement in these projects encompassed the utilization of various modeling approaches, demonstrating his expertise in translating complex datasets into actionable insights. In line with his passion for continuous learning, David is currently pursuing his doctoral candidate in statistics at the National University of Colombia at Medellín campus. His research thesis is focused on developing methodologies for sub-seasonal climate forecasting by incorporating statistical techniques to model spatiotemporal phenomena. Through his multifaceted contributions, he continues to enrich the fields of education, research, and innovation. 
"I find joy in each and every moment of my life, both the personal and professional"
Xaverian University
Colombia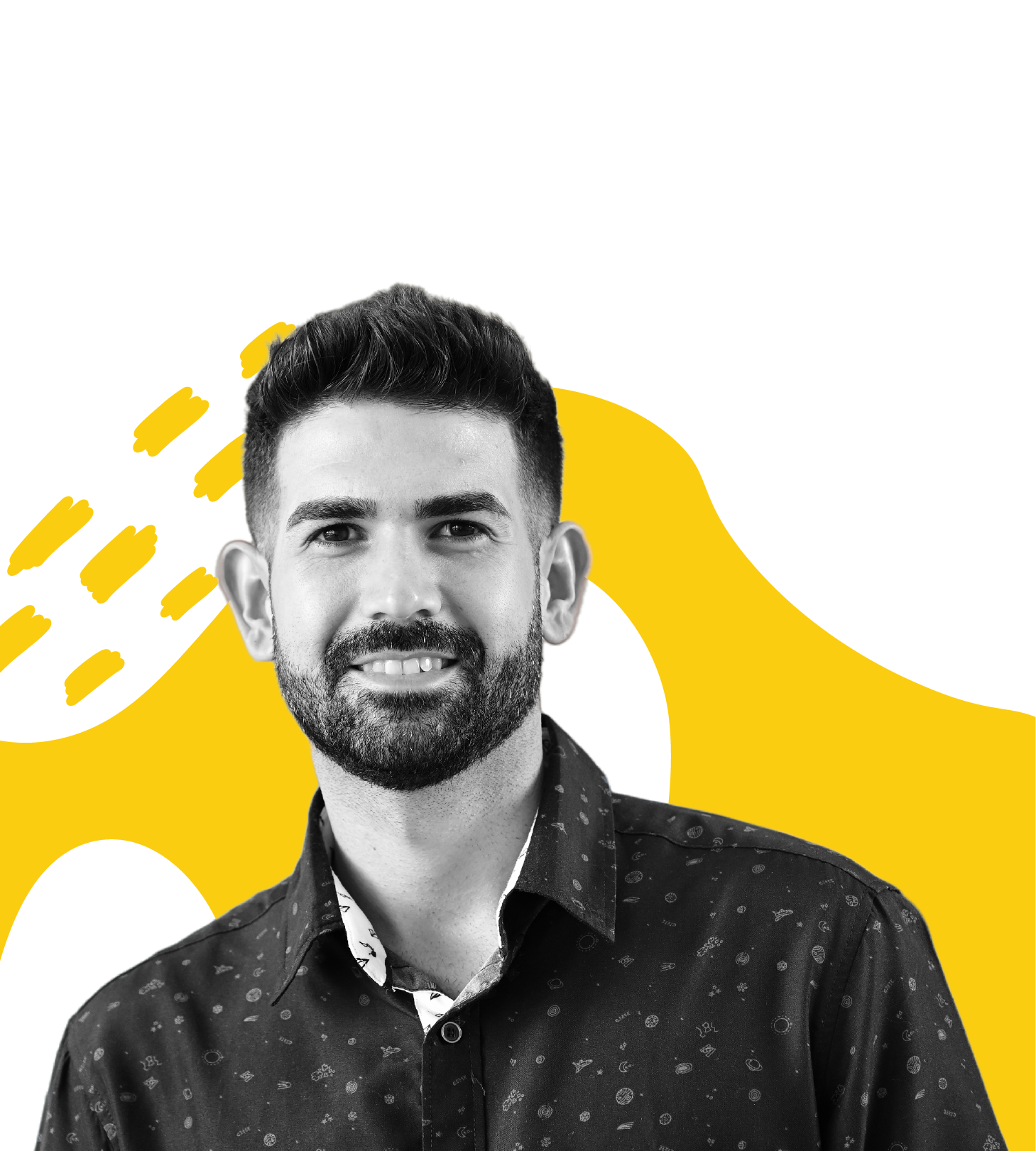 Andrés Raúl Hernández
Agricultural Engineer
Institute of Animal Science
(ICA)
Cuba
Andrés Raúl Hernández Montesinos is an Agricultural Engineer with five years of experience as a researcher at the Institute of Animal Science located in the Republic of Cuba. Currently holding the scientific category of aspiring researcher, his primary research focus is on the introduction, acquisition, and evaluation of pastures, forages, and other plant species of significance for livestock feeding. His research centers around plant genetics, physiology, the genetic improvement of pasture and forage species, biotechnology, molecular biology, plant tissue culture, and the conservation of genetic resources of pasture and forage species.  
Montesinos is currently enrolled in the master's Program for the Tropical Zone-Ruminant Animal Production, offered by the Institute of Animal Science. His ongoing thesis aims to characterize accessions of Cenchrus purpureus from the germplasm bank of the Institute of Animal Science using molecular markers.
"We must be able to give the best of ourselves to create a better world"
Institute of Animal Science (ICA)
Cuba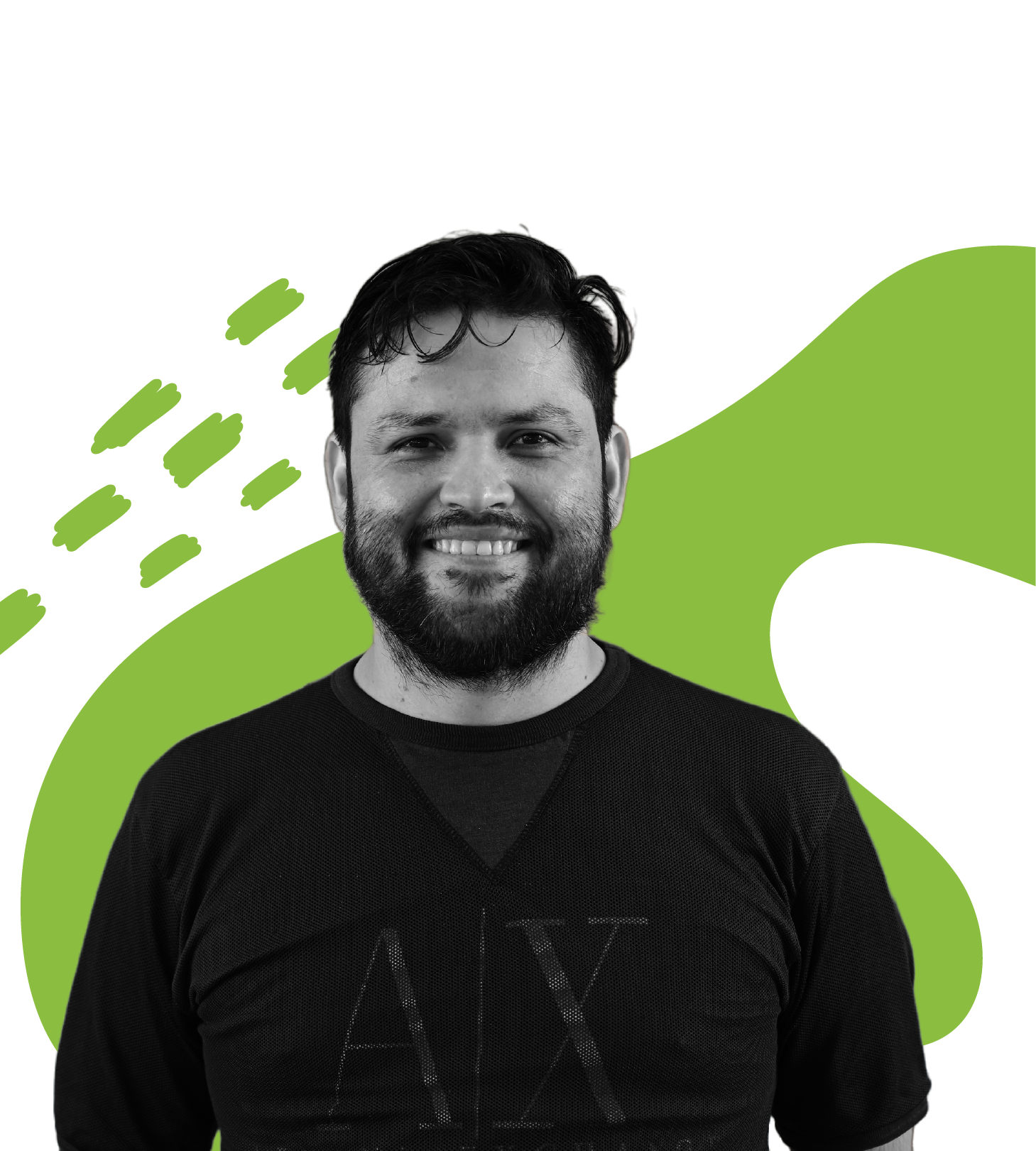 Cristian Zambrano
Biotecnology Engineer
UNEMI
| Ecuador
Ecuador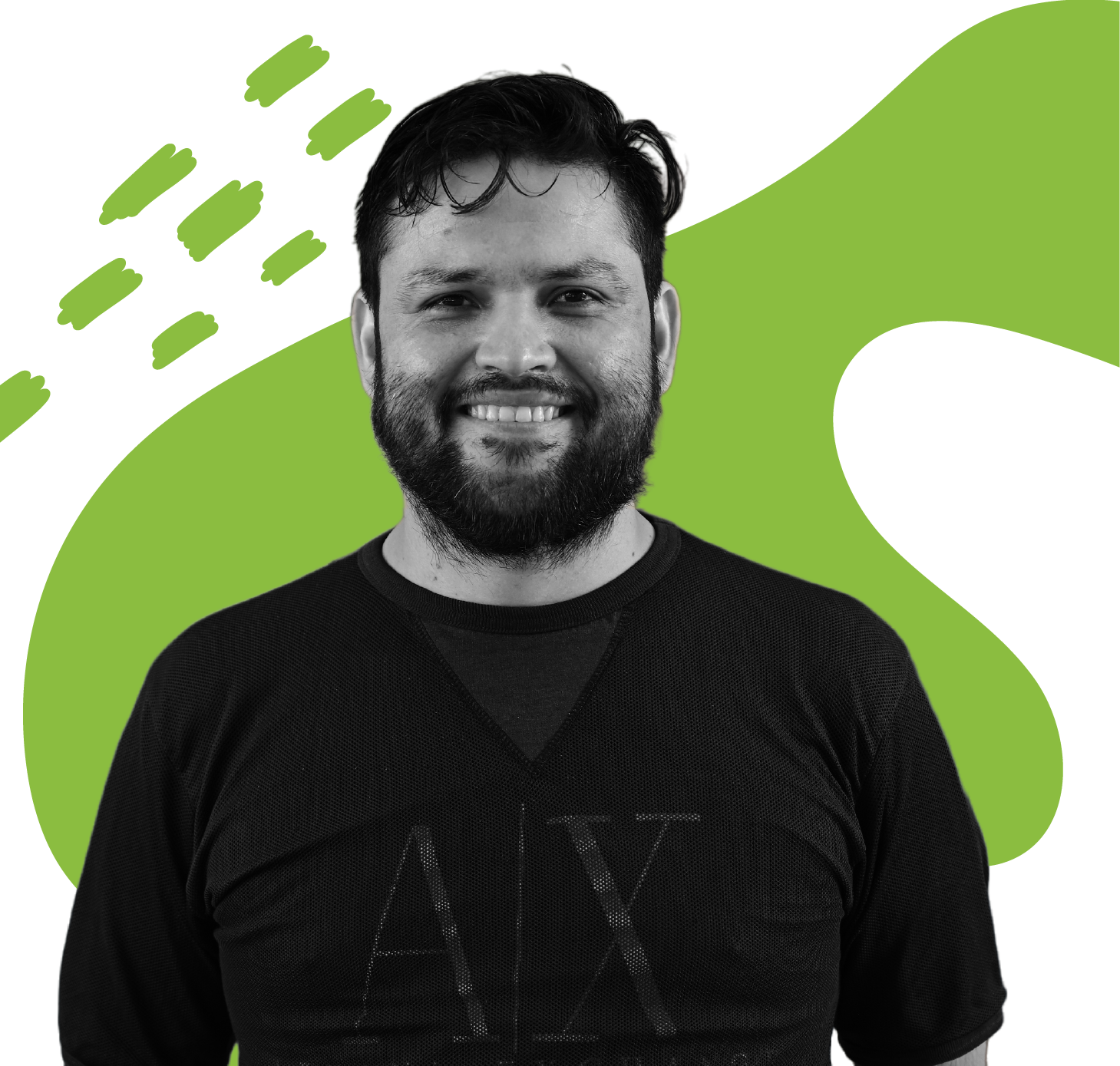 Cristian Zambrano pursuing his master's degree in biotechnology at the UNEMI, Ecuador. His research is affiliated with the experimental station of Litoral INIAP-Ecuador, where his research is focused on generating somatic embryos with a special focus on the genetic improvement of crops such as rice. His ongoing interest is to continue to hone his skills and expand his knowledge in the domain of plant biotechnology that can ultimately catalyze the creation of novel technologies, promoting food security.
"We must leave the world a little better than we found it"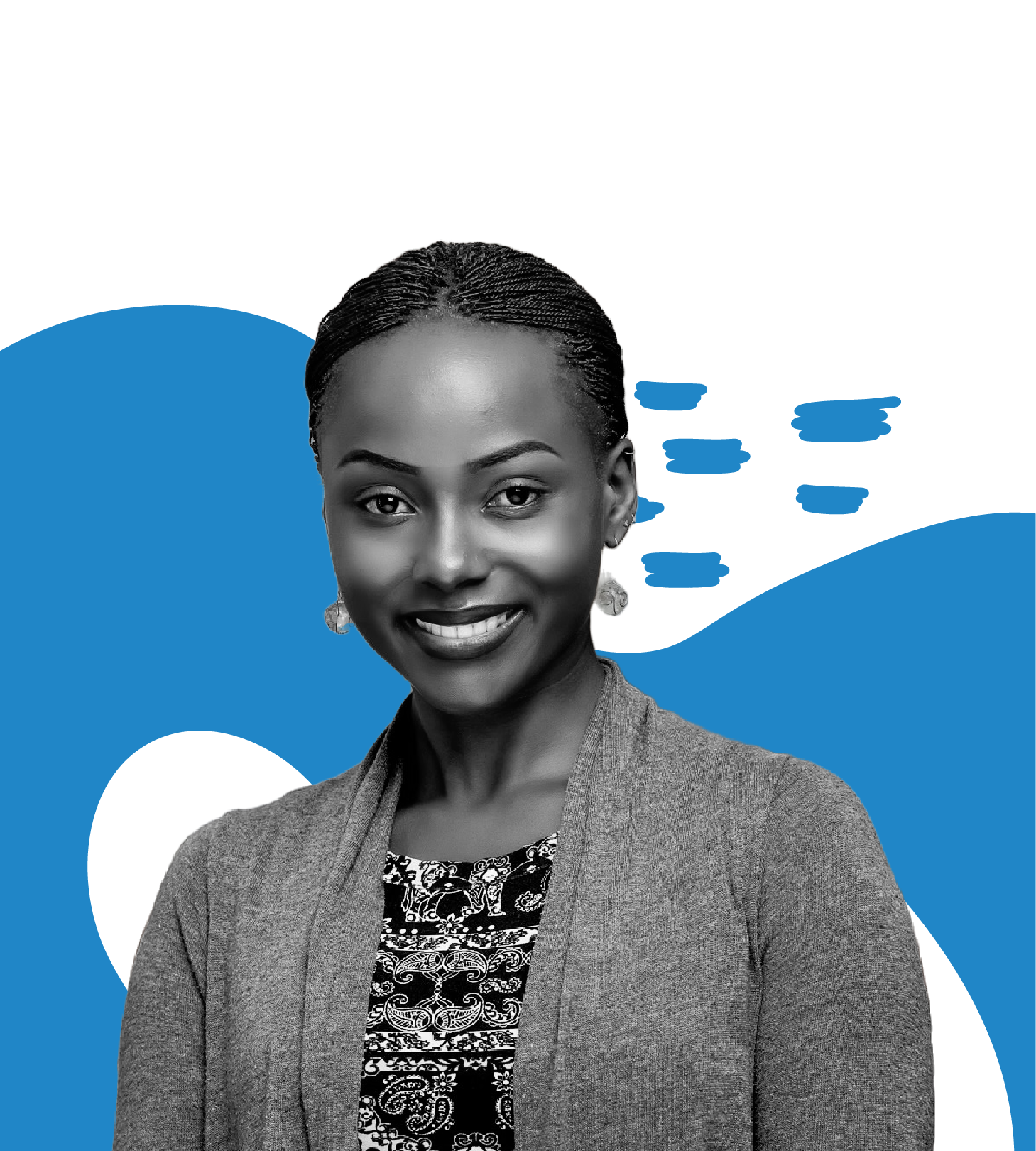 Petronille 
Dusingizimana
Scientist
Félix Houphouet-Boigny University

 | Ivory coast
Rwanda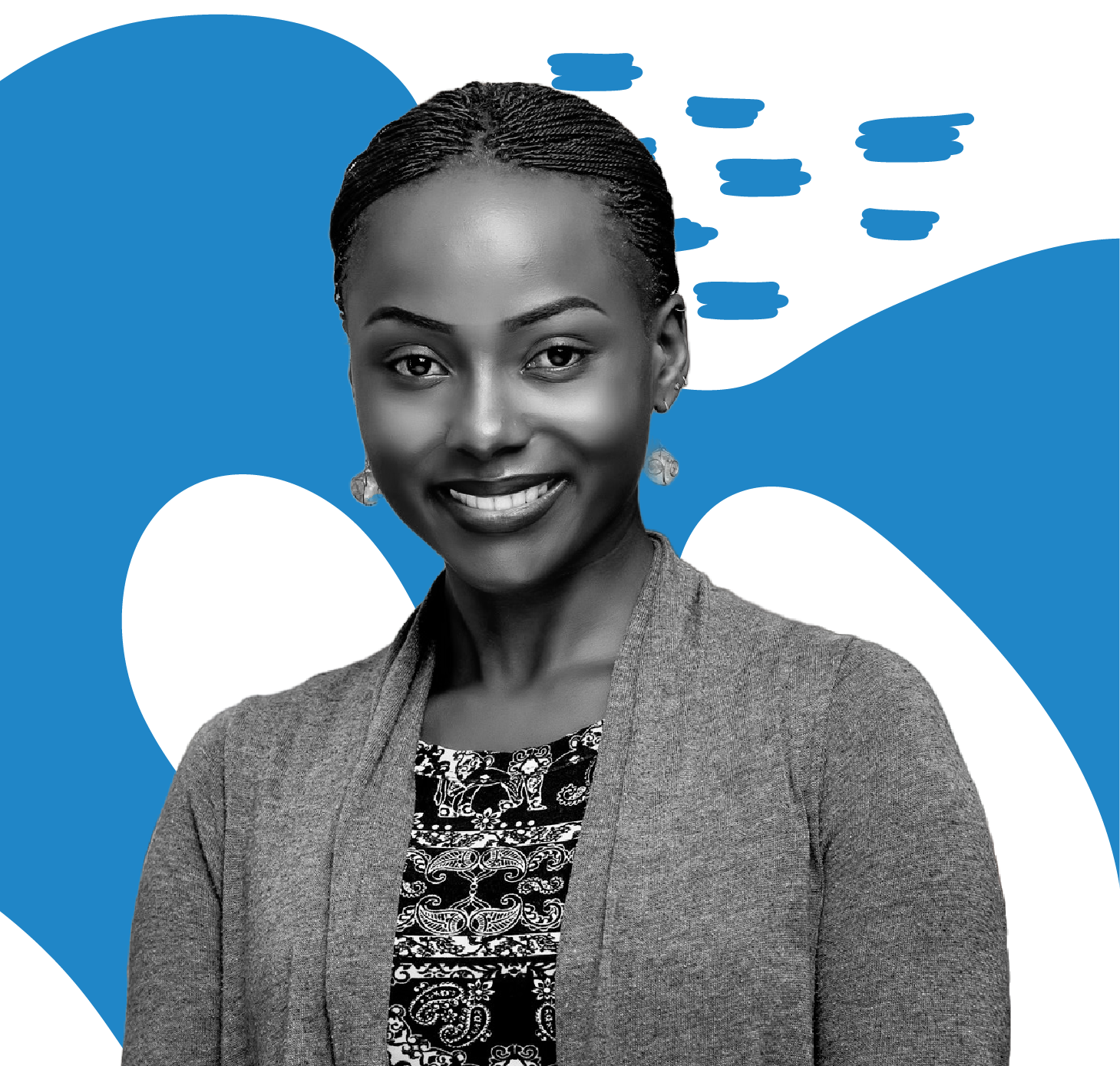 Petronille Dusingizimana has over seven years of experience in the domains of agriculture, climate change, and food systems research and project. Currently, Petronille is pursuing her doctoral degree in climate change, biodiversity, and sustainable agriculture. Her academic journey is marked by a sandwich program collaboration between Université Félix Houphouet-Boigny and Mohammed VI Polytechnic University. Her research focuses on assessing the potential of conservation agriculture to enhance the resilience of smallholder farmers against the impacts of climate change in Rwanda. Extending beyond academia, Petronille, as an African food system leadership fellow, is actively participating in an innovative initiative aimed at targeting emerging leaders to enact transformative change in Africa's food systems for the betterment of livelihoods. She is also a volunteer with the global Climate-Smart Agriculture Youth Network.  
Petronille holds a master's degree in climate change adaptation from the University of Nairobi and she earned her bachelor's degree in molecular biology and biotechnology from the University of Dar es Salaam. Driven by her passion as an Agro-climate scientist, Petronille Dusingizimana, is determined to contribute to innovative solutions that foster climate resilience and sustainable agriculture practices.
"I seek to achieve excellence while actively seeking opportunities"
Félix Houphouet-Boigny University
Ivory coast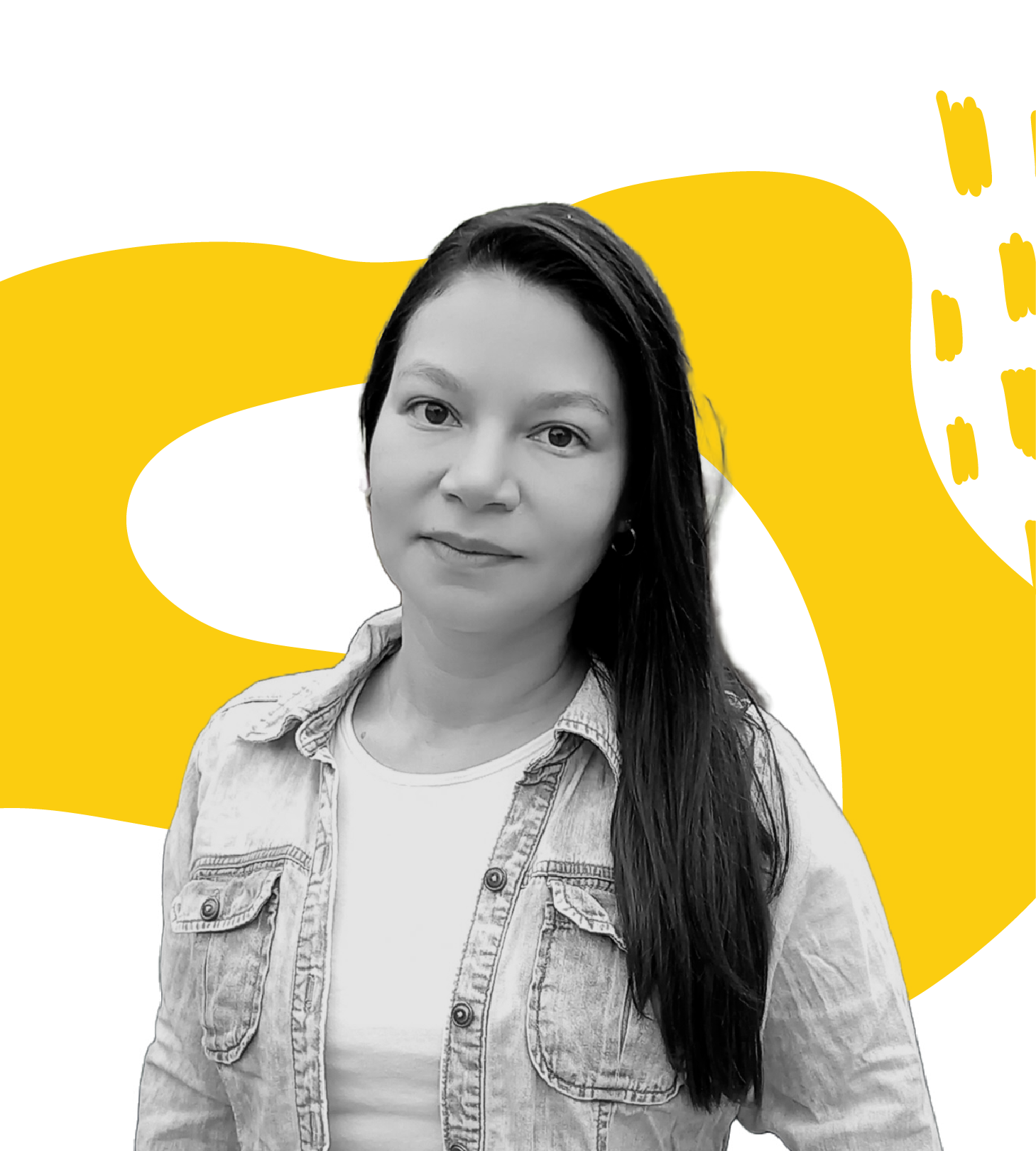 Daniela Bravo Guerrero
Biologist
University Of The Republic | Uruguay
Colombia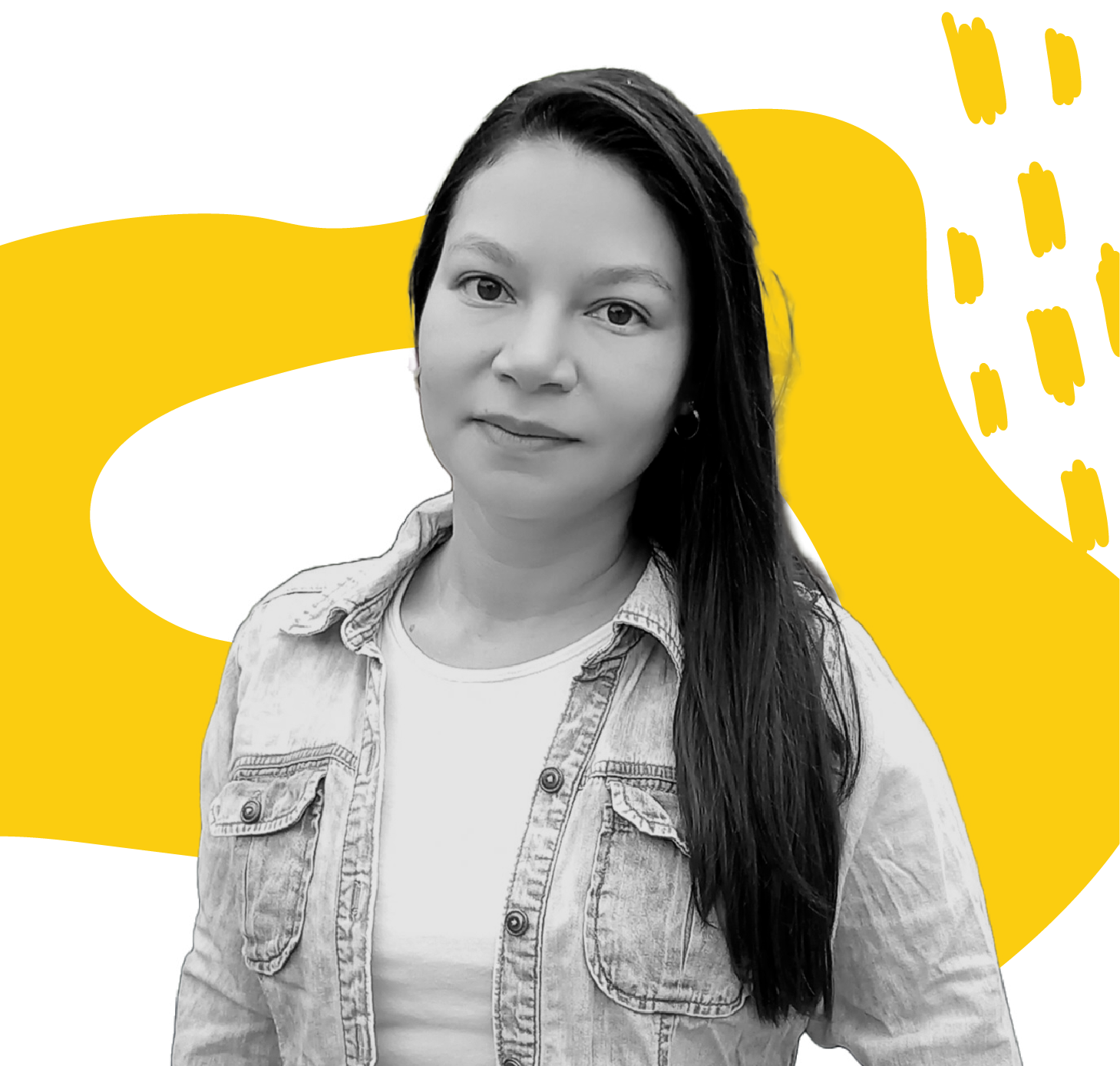 Daniela Bravo-Guerrero's research focused on estimating microbiome diversity/metabolism and soil carbon dynamics on mixed rice-forages-livestock systems in Uruguay. Estimating carbon stock ideally requires long-term experiments (LTE) due to the variation in organic carbon content over years and its stabilization time. 
In her current research, she is using LTE to evaluate the impact of the intensification gradient in rice production systems on soil microorganism communities at both the physical-chemical and biological-functional levels. This approach considers soil microorganisms as indicators of quality, health, and functionality. 
"I actively participate in my local group promoting the agroecological vegetable garden and integrating syntropic agriculture principles"
University Of The Republic
Uruguay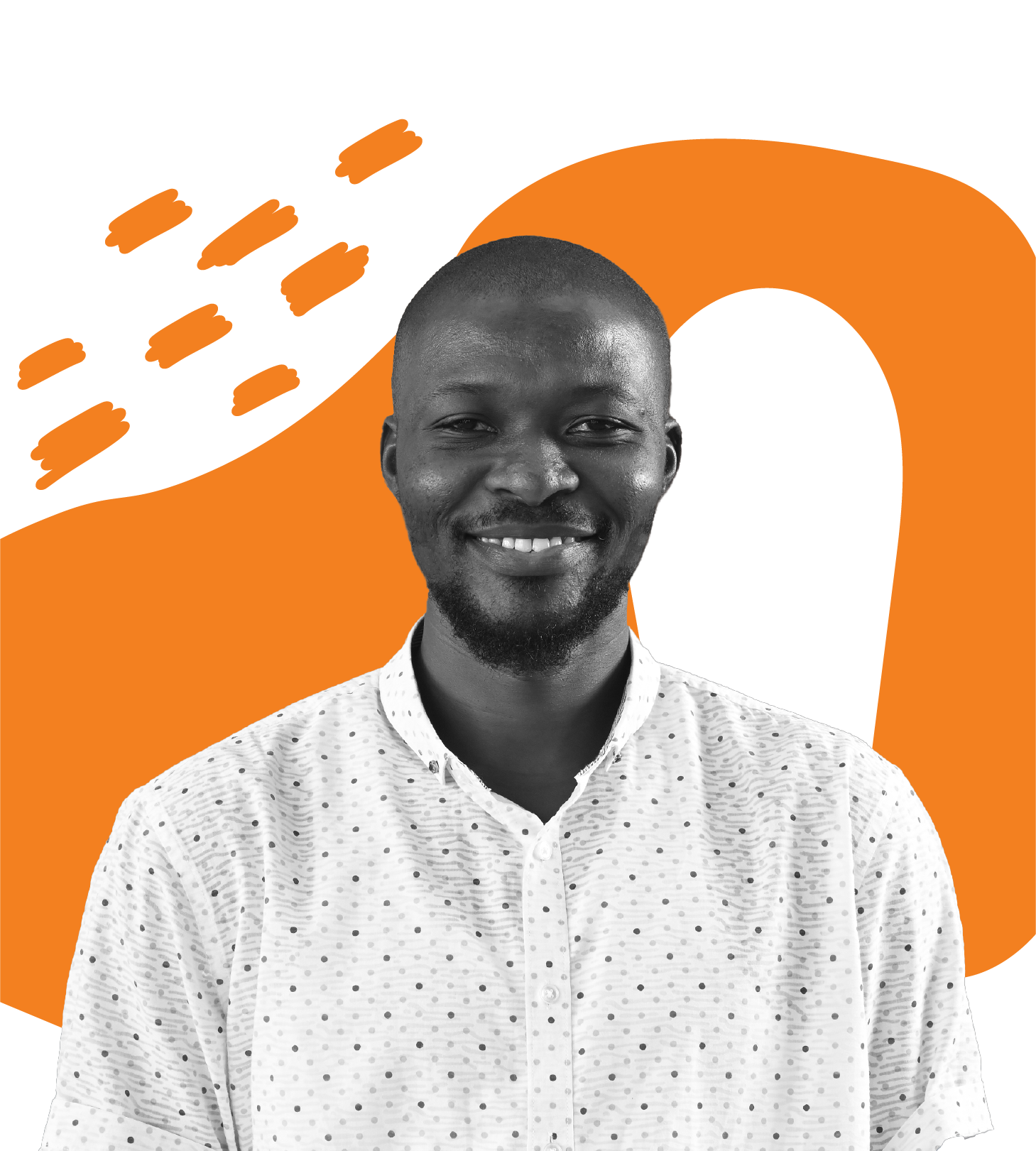 Theophilus

Isimikalu
Soil Scientist
University of Ilorin | Nigeria

 



Nigeria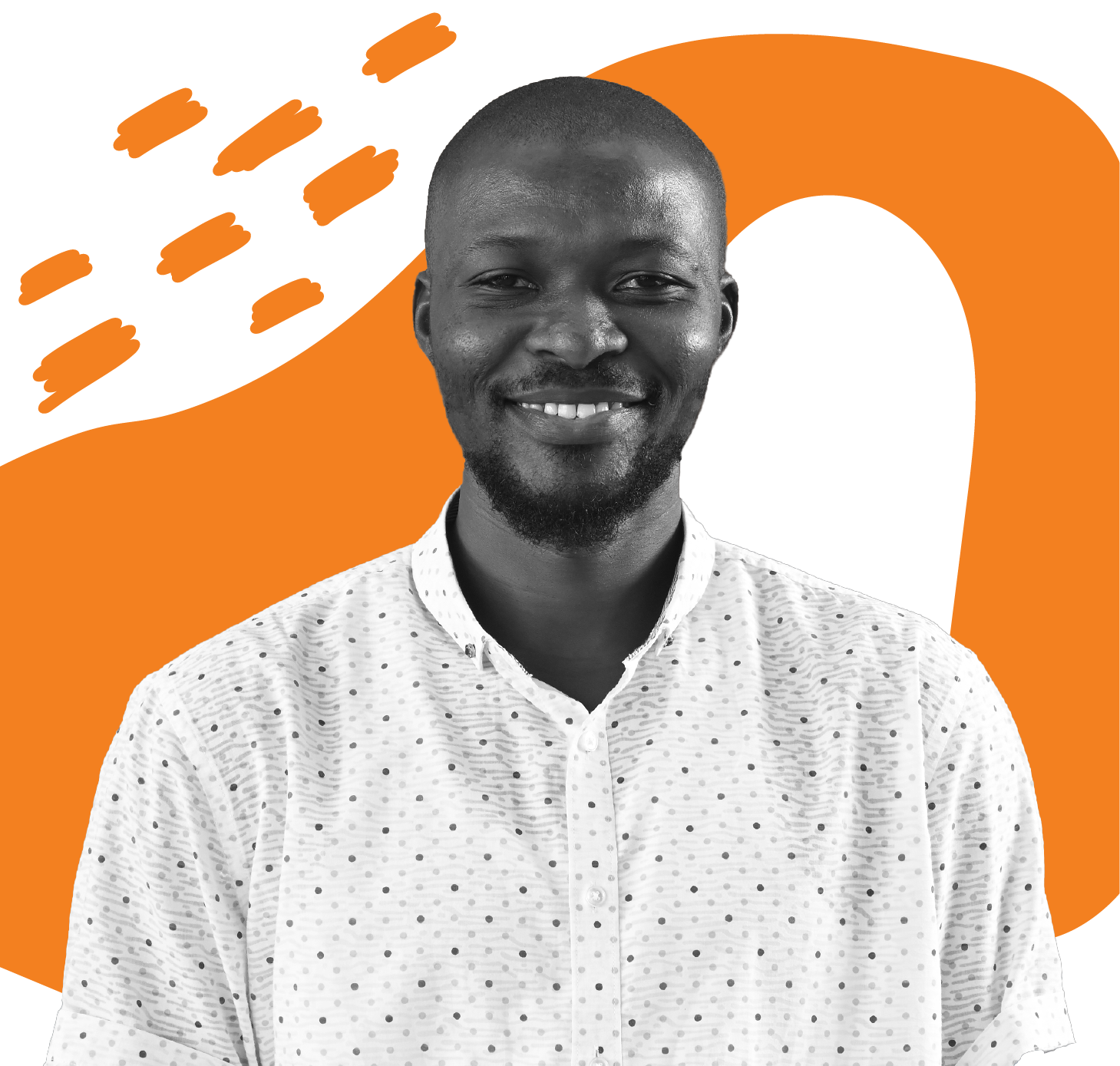 Theophilus Olufemi Isimikalu is a dynamic and forward-thinking R&D scientist passionate about conserving agricultural soil resources and catalyzing the development of sustainable food systems. His academic journey comprises a robust foundation, encompassing a bachelor's in agriculture, alongside both an MSc and Ph.D. in Soil Science, all earned from the University of Ilorin, Nigeria. His research centers on transforming traditional agricultural practices for a greener and more sustainable future, particularly exploring the potential of soil management strategies and integration of organic inputs to facilitate carbon sequestration, while simultaneously elevating crop yields.
Theophilus possesses remarkable expertise to assess the impact of climate change on cropping systems. He excels in the formulation of climate-adaptive practices to bolster resilience and enhance sustainability in agricultural production. He is committed to the exploration of agroecosystem biodiversity and promoting ecosystem services, particularly nutrient cycling, to anchor the pillars of sustainable agriculture. His groundbreaking research has led to impactful publications in peer-reviewed journals. This showcases his proficiency in both field- and lab-scale soil biogeochemistry and GHG emissions measurement.
"A skilled soil scientist focused on crafting soils resilient to changing climates, committed to safeguarding precious soil resources for present and future needs"
University of Ilorin
Nigeria